O'Fallon Veterinary Services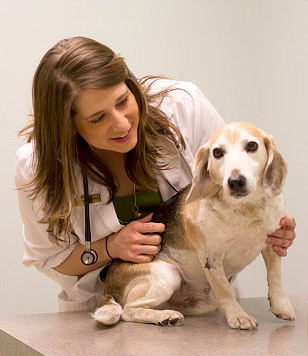 At Bryan Road Animal Hospital in O'Fallon, MO, we believe in an individualized, health-for-life plan for your St. Charles pet that includes routine checkups, a sensible vaccination program, good nutrition, and adequate exercise. Our focus on preventive medicine is crucial to long-term good health.
Our internal medicine and surgical expertise, as well as our advanced diagnostic capabilities, state-of-the-art technology, and in-house laboratory, ensure your pet receives an accurate diagnosis and effective treatment.
We recognize that providing the highest quality O'Fallon veterinary care includes keeping you and your beloved pets at the center of all we do. Please call us today at (636) 272-3900 to schedule an appointment or visit our full website for more information.
Pet Wellness & Medical Care
Comprehensive Wellness Examinations
Customized Vaccination Protocols
Internal Medicine
Puppy/Kitten/Senior Care
Exotic Pet Care
Health Maintenance
Reproductive Services
Cancer Treatment
Comprehensive Dental Care
Laser Therapy
Diagnostic Services
Digital Radiology
Ultrasound
In-House Laboratory
Surgical Services
General Surgery
Spays & Neuters
Orthopedic Surgery
Advanced Anesthesia & Monitoring
Comprehensive Pain Management
Client Services
Microchipping
In-House Pharmacy
Nutritional Counseling